Reflecting on the best books one has read in the previous year is hard work. Most recently I've been ruminating on what exactly makes for a stellar picture book. I suspect I am not as discerning as I should be when I give away those five stars on goodreads.
These are not necessarily books published this year, although some of them are. The list is compiled from all the picture books I read this year.

I probably should take a university course on what makes a brilliant picture book, but here is some criteria I've been ruminating on. I realize that not everyone wants or needs the same things from their reading experience, but this is what I want when I read a picture book.






stunning illustrations

powerful text

text & images integrate seamlessly enhancing each other

compel readers to question their thinking

enable readers to make connections

open readers minds to other people's worldviews

provide opportunity for critical conversation

motivate readers to read more

provide inspiration

lead to an emotional response

While the following books may weigh in more heavily on some of this criteria than others, they all meet most of it. You might say they exceed expectations...

PICTURE BOOKS
These first two books celebrate being who we are.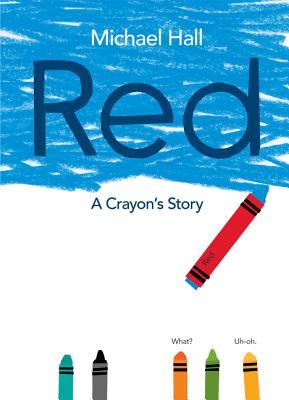 Red: A Crayon's Story by Michael Hall
This timely book is about a crayon that is expected to fit in based on it's outside appearances. In reality it is very different. When I showed it to staff at school, we ended up with tears in our eyes.
This is Sadie by Sara O'Leary & Julie Morstad
O'Leary and Morstad introduce us to the creative, unique glory of a young girl. Sadie is a character you can't help but adore. As soon as I read this book, I ran around showing it to any staff members left in the school. I adore the page that talks about Sadie's perfect day as it is also what my perfect day looks like.
These next books introduced me and my readers to different perspectives and worldviews.
Crossing Bok Chitto by Tim Tingle
I love pretty much anything Tim Tingle does anyway, but this historical tale tells the story of how the Choctaw helped a family of black slaves find freedom. These illustrations are close to the most beautiful I've seen all year.
Uptown by Bryan Collier
This book is so gorgeous it gave me shivers and brought tears to my eyes. The text and the images are all about pride of place - bringing to outsiders, like myself, an inside view of what a wonderful place Harlem is to our narrator.
Freedom Summer by Deborah Wiles
I had tears in my eyes again by the time I finished this book. It's the story of two best friends growing up together in a town in southern USA in the 1960's. One is white and one is black. When the Civil Rights Act became law in 1964, the two boys thought they would now be able to do everything together. Unfortunately, it wasn't that simple, as the white community shut down the pool and closed stores to avoid integration.
Wild Berries by Julie Flett
These images are stunning. I love the use of red midst the otherwise neutral background. It's a simple tale of a young boy going wild blueberry picking with his grandma. The integration of Cree words in the text makes the experience feel magical: a connection to another time and place. The whole book reminded me of my own experiences as a child, heading off with my family into the wild to pick berries.
Yard Sale by Eve Bunting
This is a story of a family that, due to financial difficulty, has to move from their house into a small apartment. It is heartbreaking to experience the sale of their possessions through the perspective of Callie, the young girl. Her confusion and sorrow resonated powerfully with me.
The next few titles resonate for me because they provide inspiration and awareness that we have power to make our world a better place.
If You Plant a Seed by Kadir Nelson
This book gave me shivers. I was expecting something about agriculture. It is, kind of, but it's about growing whole new kinds of communities and changing the world. The sparse words and glorious illustrations took my breath away.
Froodle by Antoinette Portis
What happens when one creature defies the rules they are to abide by? In this case, when a little brown bird decides that peep is no longer the only song it wants to sing, it foments a revolution. Making change is never easy. Feathers will get rustled. This book is full of humor, but packs a powerful message at the same time.
Last Stop on Market Street by Matt de la Pena & Christian Robinson
I love that de la Pena and Robinson show us how beauty can be found in many different places and that we can all find ways to give back to our community.
The weather, and how it affects our daily lives plays a significant role in the next two books.
This book is a testimony to the beauty of winter, wild weather, ingenuity and family, as a young boy braves the conditions to go and get supplies for his neighbours.
Blue on Blue by Dianne White & Beth Krommes
The images throughout the book are just bloody stunning. I'm not a huge fan of rhyming text unless it really works. Dianne White's poem of a stormy day on a farm works. If you haven't read this book yet, you should run out and get it.

These next two titles are all about the power of humor. Yet they are much more than that. Each one has the capacity to make us think while we are laughing.
I really Like Slop by Mo Willems


It's Mo Willems. It's Elephant and Piggie. I'm not sure a person needs to say much more than this. However, some of what I liked most about this book are the illustrations where Piggie and Elephant try the slop. I adore how colorful they become as a result of tasting it. I also love that even though Elephant wants nothing to do with slop, he still tries it because he really likes Piggie.


Bug in a Vacuum by Melanie Watt
Mélanie Watt is just brilliant! In fact, I read this book at least three times. The first was just to appreciate the big idea. In the second go round I savored the illustrations more fully. The third time I appreciated the humor.