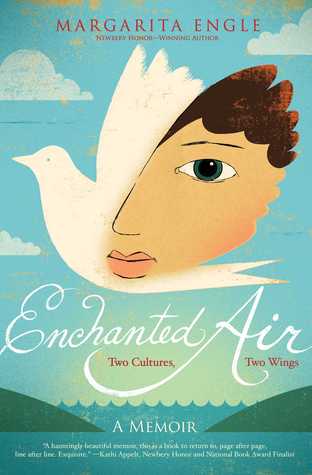 Wow! What a book. I opened the pages and couldn't stop reading until I was done. Engle's writing is pure bliss as you can see from the quotes in the following sections.
Margarita Engle is a child of two cultures. Her mother grew up in Cuba and her fat
her in America. She speaks two languages. She sees the world in disparate ways.
Is there anyway that two people
understand each other's daydreams?
There are two themes in this book that resonate with me.
There is the beauty of Cuba. My partner and I visited for a couple of weeks a number of years ago. We were lucky that he had made connections through a music project he had worked on. These new friends introduced us to a Cuba we would not otherwise have seen, a land of contradictions and heartbreaking beauty.
I also came of age in the 60s. Margarita Engle is two years older than I am. Her words whisper of experiences that murmur in the shadows of my own early life. She alludes to but never directly reveals how hard it was for her to live through the Cuban missile crisis in America. I thank her for helping me understand my history through her eyes.
Our old black-and-white TV flickers,
as if it has a conscience
one horror after another.
If you haven't read this book, I highly
recommend
you go out and get it.